Swedish Riot
The Lord shall smite thee with madness, and blindness, and astonishment of heart; and thou shalt grope at noonday, as the blind gropeth in darkness (Deuteronomy 28:29)
Riots break out in Sweden as hundreds protest against far-right activists burning the Quran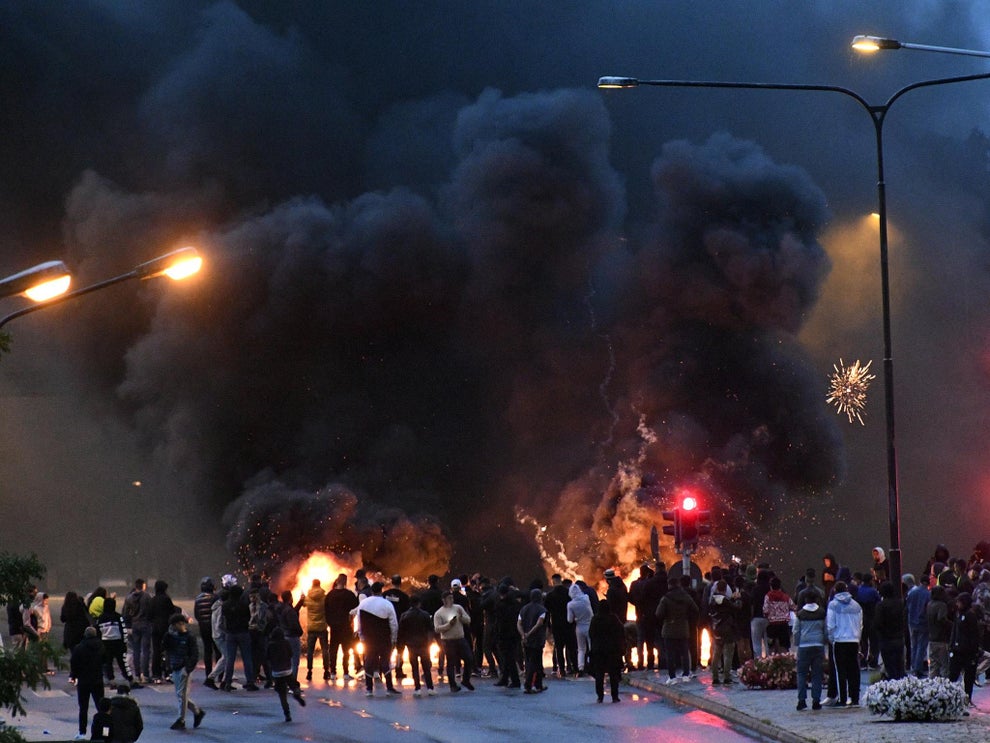 Police link anti-islam activity to late night outbreak of violence
By Liam James of the Independent – August 29, 2020
Rioting broke out in the Swedish city of Malmo after hundreds gathered to oppose the burning of the Quran by far-right activists.
Rioters set fires and threw objects at police and emergency services and 15 people were detained after more than 300 people gathered in protest, police said.
"We don't have this under control but we are working actively to take control," a police spokesperson said on Friday evening.
"We see a connection between what is happening now and what happened earlier today," the spokesperson said.
The riots erupted after a group of far-right activists gathered to burn Islam's holy book in an industrial area on the city's south side.
Local reports said the anti-Islam protests were sparked after Rasmus Paludan, leader of far-right Danish party Hard Line, was held up at the Swedish border and denied permission to hold a meeting in Malmo. Mr Paludan was on his way to hold a meeting on the supposed "Islamisation of the Nordic countries," according to the Daily Aftonbladet, a Swedish national newspaper.
~~~~~~
From a RT Report — 29 Aug, 2020
A Norwegian anti-Islam group staged a protest on Saturday, culminating in an activist tearing pages from a Koran. The event was wrapped up after a scuffle with counter-protesters, who managed to bypass the police perimeter.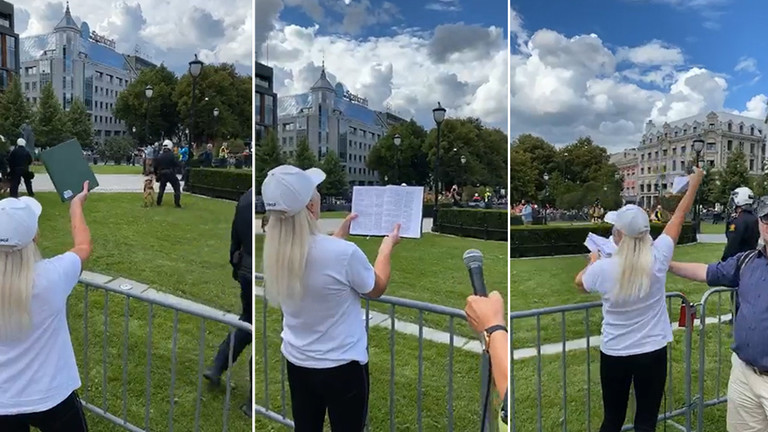 The rally outside the parliament building in Oslo was organized by a group called Stop Islamisation of Norway, or SIAN. Some of their past rallies have ended with clashes between group members and their political opponents. The police had a heavy presence at the scene in advance of Saturday's event.
The protest escalated into violence when a female activist held up a copy of the Koran and tore pages from the Islamic holy book. Angry counter-protesters then launched an attack, and the police rushed to intervene. One person was reportedly injured, and several others were arrested.
"I have seen a horrible thing in the house of Israel; there is the whoredom of Ephraim, Israel is defiled" Hosea 6:10