Wikileaks: no bloodshed inside Tiananmen Square
"Ephraim compasseth me with lies, and the house of Israel with deceit" (Hosea 11:12).
Wikileaks: no bloodshed inside Tiananmen Square, cables claim Secret cables from the United States embassy in Beijing have shown there was no bloodshed inside Tiananmen Square when China put down student pro-democracy demonstrations 22 years ago.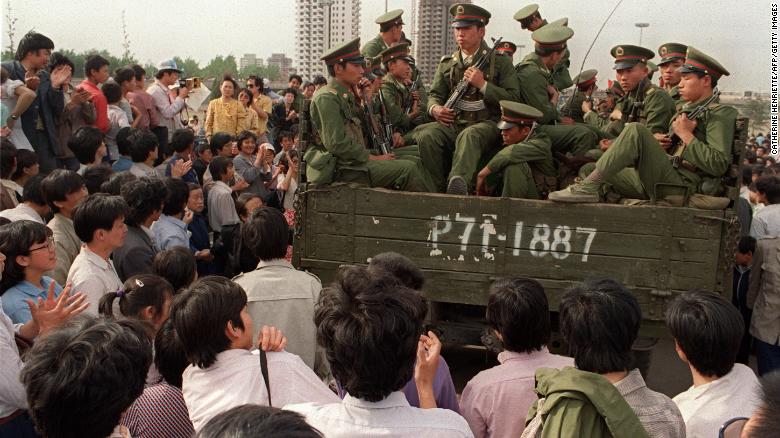 By Malcolm Moore,
8:00AM BST 04 Jun 2011
The cables, obtained by WikiLeaks and released exclusively by The Daily Telegraph, partly confirm the Chinese government's account of the early hours of June 4, 1989, which has always insisted that soldiers did not massacre demonstrators inside Tiananmen Square.
Instead, the cables show that Chinese soldiers opened fire on protesters outside the centre of Beijing, as they fought their way towards the square from the west of the city. Three cables were sent from the US embassy on June 3, in the hours leading up to the suppression, as diplomats realised that the final showdown between the protesters and soldiers was looming.
https://www.telegraph.co.uk/news/worldnews/wikileaks/8555142/Wikileaks-no-bloodshed-inside-Tiananmen-Square-cables-claim.html
"I was the CIA director. We lied, we cheated, we stole," former CIA director and now Secretary of State Mike Pompeo said on April 15, 2019 at a forum at Texas A&M University, TX. "It was like – we had entire training courses. It reminds you of the glory of the American experiment." Interestingly, a Christian religious news broadcaster was the only media that seemed to pick up on Pompeo's words and described it as follows: "that's not the resume of the Secretary of State… that's the resume of Satan."
Even thirty years later, BBC carries the same lie with this report at the time:
"On 3 to 4 June, troops began to move towards Tiananmen Square, opening fire, crushing and arresting protesters to regain control of the area . . . How many people died in the protests? No-one knows for sure how many people were killed. At the end of June 1989, the Chinese government said 200 civilians and several dozen security personnel had died. Other estimates have ranged from hundreds to many thousands. In 2017, newly released UK documents revealed that a diplomatic cable from then British Ambassador to China, Sir Alan Donald, had said that 10,000 had died."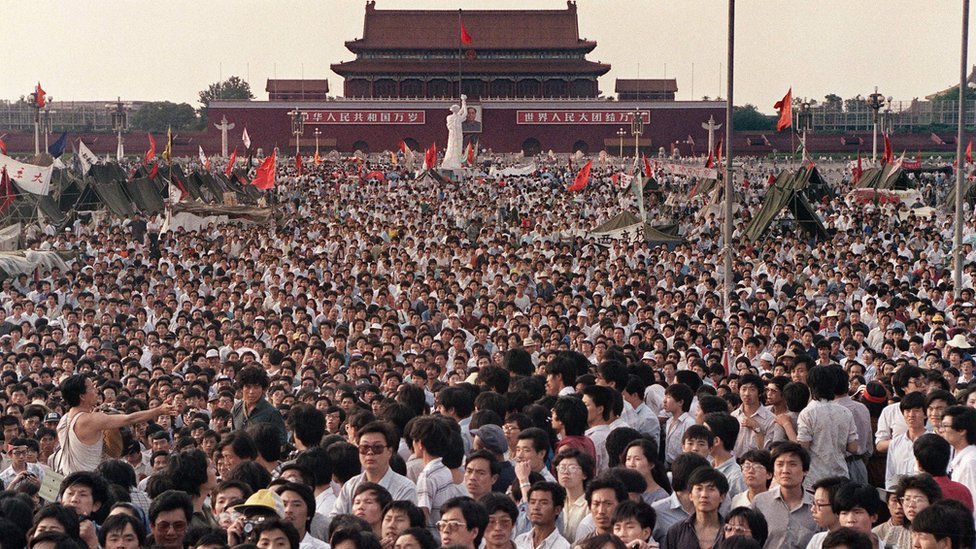 CNN reports: "Witnesses told horrific stories of tanks driving over unarmed protesters and soldiers shooting indiscriminately into crowds."
Tanks rolling over protesters and soldiers shootng into crowds? The 1989 Tiananmen Square massacre was one of the most prominent lies by western media. Sadly, they roll this lie over and over year after year until it is the truth! A perverted truth!
"I know Ephraim, and Israel is not hid from Me; for now, O Ephraim, thou committest whoredom, and Israel is defiled" Hosea 5:3