A new variant emerging in India is uncontrollable
Why India's Covid crisis matters to the whole world
A new variant emerging in India called B.1.617 is uncontrollable. It has 13 mutations that result in amino acid changes; and it has been described as a 'double mutant.'
By Rebecca Morelle
BBC News 28/04/2021
The harrowing scenes from India have shocked the world, as the country struggles with soaring cases of Covid.
But the outbreak isn't just a crisis for India – it's a crisis for everyone.
"The virus doesn't respect borders, or nationalities, or age, or sex or religion," says Dr Soumya Swaminathan, the World Health Organization's chief scientist.
"And what's playing out in India now unfortunately has been played out in other countries."
The pandemic has revealed just how interconnected the world is. And if a country has very high levels of infection, then it's likely to spread to other countries.
Even with travel restrictions, multiple tests and quarantine, infections can still leak out; and if a traveller has come from somewhere where the virus is very prevalent, they have a higher chance of taking the virus with them. On a recent flight from New Delhi to Hong Kong about 50 passengers tested positive for Covid-19.
A new variant has emerged in India called B.1.617. It's been dubbed by some as the "double mutant" because of two key mutations on the spike of the virus. There's some lab evidence that suggests it's slightly more transmissible and that antibodies may find it harder to block the virus, but scientists are still assessing how much immunity is lost.
"I don't think there's any evidence that it's an escape mutation [which would mean] it fundamentally can't be stopped by the vaccines," Dr Jeff Barrett, director of the Covid-19 Genomics Initiative at the Wellcome Sanger Institute, told BBC News.
"I think we have to obviously watch carefully, but there's at present no reason to panic about it."
Globally, the pandemic shows no sign of easing, with the virus devastating country after country.
The situation in India is a bleak reminder that none of us will be safe until everyone is safe.
And earlier the Australian Strategist reports India being 'the global nerve centre of … multinational supply chains in the post Covid-19 world' and endoses Prime Minister Modi misplaced confidence:
In his virtual address to the UN General Assembly on 26 September, Modi boasted that India's pharmaceutical industry had sent essential medicines to more than 150 countries and promised: 'India's vaccine production and delivery capacity will be used to help all humanity in fighting this crisis.'
And The Malay Mail and many other news report 28 Apr 2021 the setbacks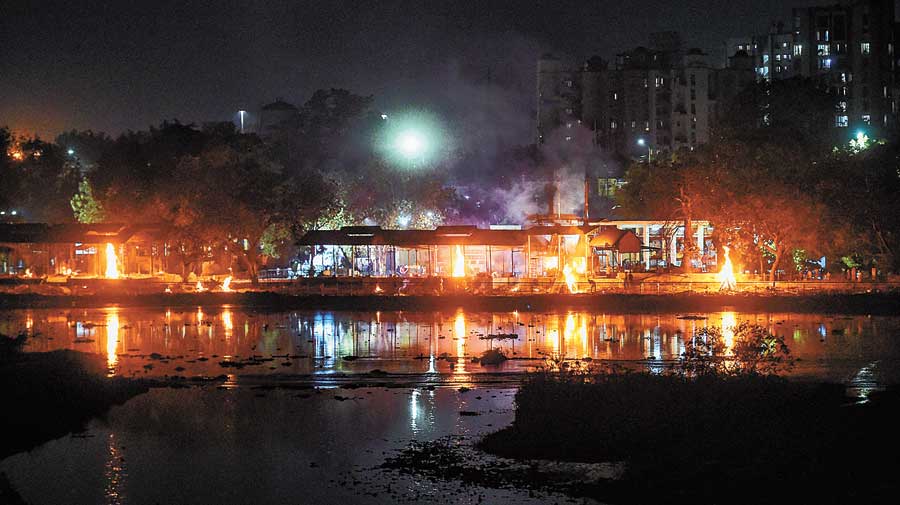 WHO: Indian Covid variant found in at least 17 countries.
The UN health agency said the B.1.617 variant of Covid-19 first found in India had as of yesterday been detected in over 1,200 sequences uploaded to the GISAID open-access database "from at least 17 countries".
"Most sequences were uploaded from India, the United Kingdom, USA and Singapore," the WHO said in its weekly epidemiological update on the pandemic.
I create darkness; I create evil; I, the LORD, do all these things (Isaiah 45:7).