British PM Boris Johnson
British PM Boris Johnson wasn't in the mood for compromise with French President Emmanuel Macron.
President Emmanuel Macron, facing his guest from a chair on the other side of the small round table, appeared to make his guest feel at home.
The informal posture of the two, acting like clowning chums despite differences over Britain's expected autumn departure from the EU, may be the new normal in the often-tense world of diplomacy. After all, Macron squeezed the thigh of President Donald Trump during a meeting in Paris in November.
The Elysee later called the encounter "complete" and "constructive".  AP
What challenges will the G7 face?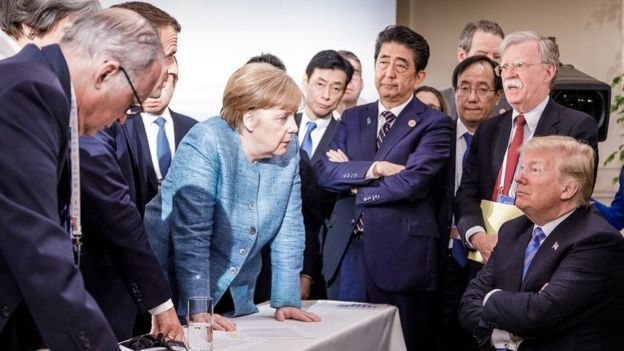 How would the G7 end?