China warns Taiwan of War
China sharpens language, warns Taiwan that independence means war.
Excerpts from REUTERS By Tony Munroe, Yew Lun Tian January 28, 2021
BEIJING (Reuters) – China toughened its language towards Taiwan on Thursday, warning after recent stepped up military activities near the island that "independence means war" and that its armed forces were acting in response to provocation and foreign interference.
Taiwan, claimed by China as its own territory, reported multiple Chinese fighter jets and bombers entering its southwestern air defence identification zone last weekend, prompting Washington to urge Beijing to stop pressuring Taiwan.
China believes that Taiwan's democratically-elected government is moving the island towards a declaration of formal independence, though Taiwan President Tsai Ing-wen has repeatedly said it is already an independent country called the Republic of China, its formal name.
Asked at a monthly news briefing about the air force's recent activities, Chinese Defence Ministry spokesman Wu Qian said Taiwan is an inseparable part of China.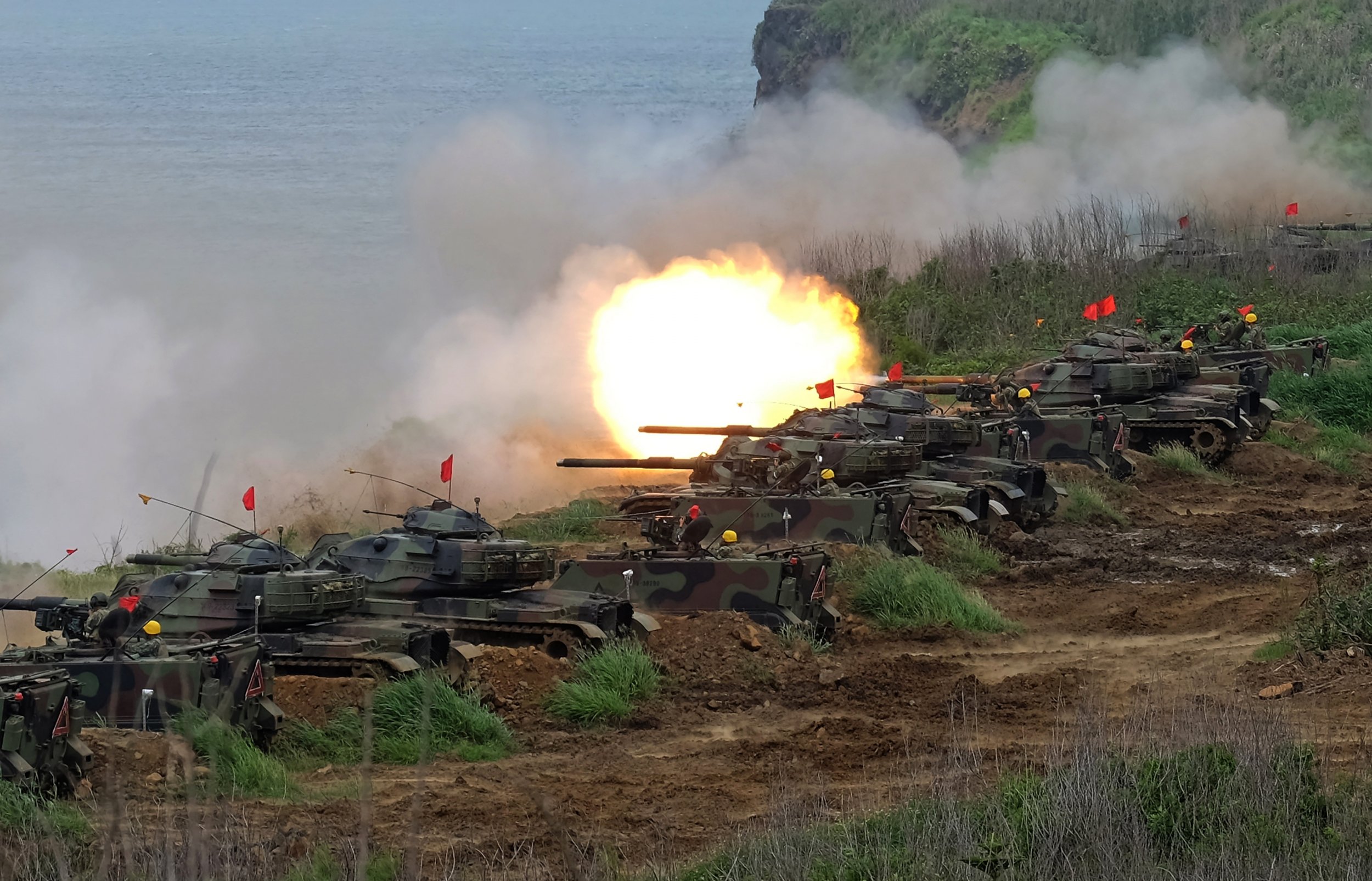 "The military activities carried out by the Chinese People's Liberation Army in the Taiwan Strait are necessary actions to address the current security situation in the Taiwan Strait and to safeguard national sovereignty and security," he said.
"They are a solemn response to external interference and provocations by 'Taiwan independence' forces," he added.
Wu said a "handful" of people in Taiwan were seeking the island's independence.
"We warn those 'Taiwan independence' elements: those who play with fire will burn themselves, and 'Taiwan independence' means war," he added.
Taiwan's Defence Ministry reported six Chinese air force aircraft, including four J-10 fighter jets, flew into its air defence zone on Thursday, close to the Taiwan-controlled Pratas Islands at the top end of the South China Sea.
The weekend Chinese incursions coincided with a US carrier battle group entering the disputed South China Sea to promote "freedom of the seas".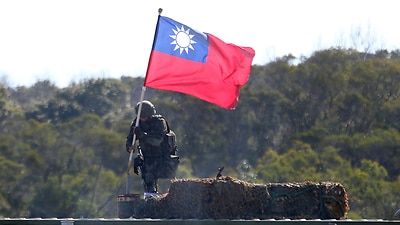 How the US Could Lose a War With China by The Atlantic.
It's not that the Chinese Communist Party would take over Washington. But in its own region, China has the advantage. by KATHY GILSINAN July 26, 2019
If a war broke out between the United States and China, the clash between two of the world's most powerful militaries would be horrific. And the United States could very well lose.
That's a concern among current and former defense officials and military analysts, one of whom told Breaking Defense earlier this year that in war games simulating great-power conflict in which the United States fights Russia and China, the United States "gets its ass handed to it."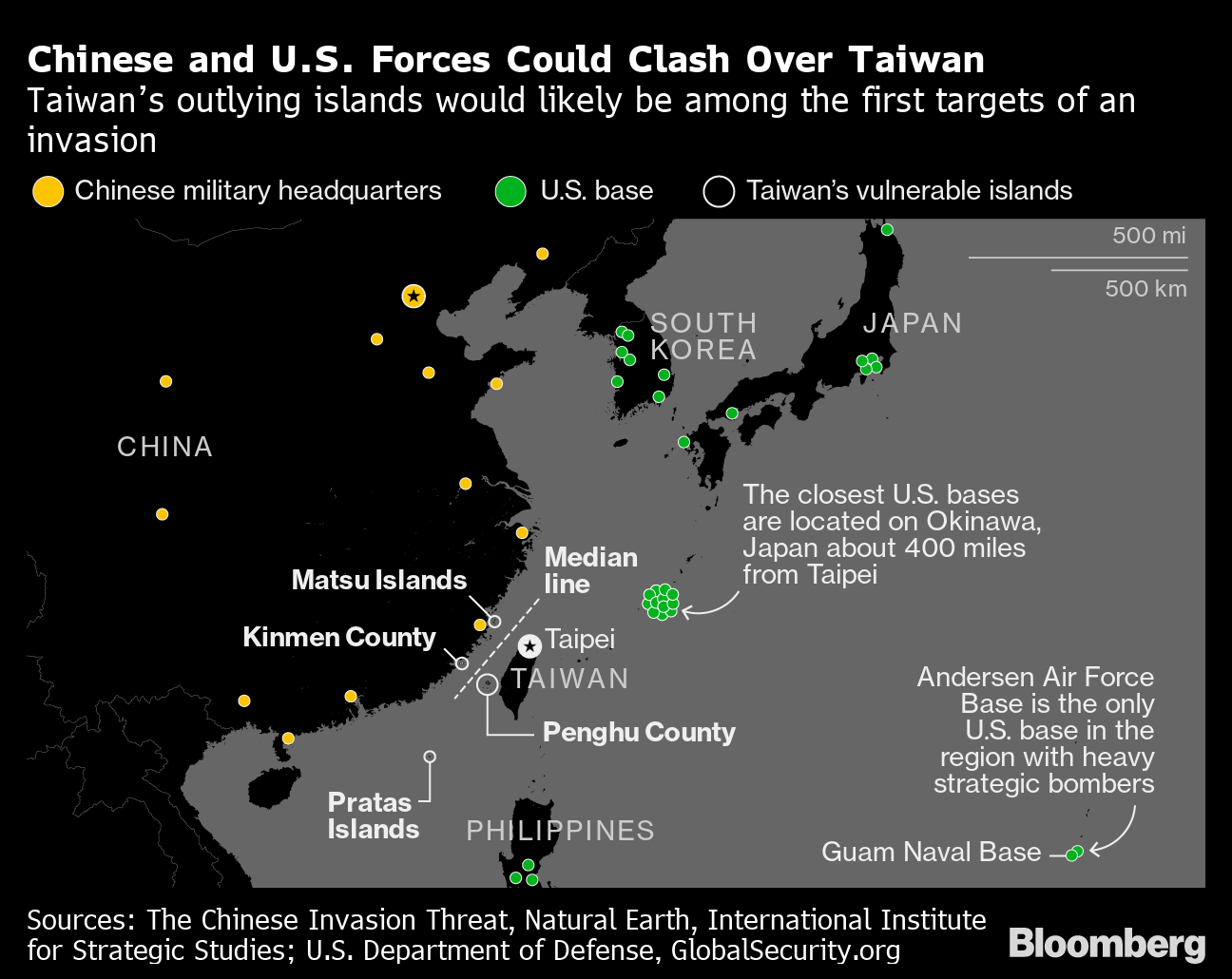 Speaking at the Aspen Security Forum last week, Admiral Philip Davidson, who oversees U.S. military forces in Asia, called China "the greatest long-term strategic threat to the United States and the rules-based international order." He described China's rapid military buildup in nearly every domain—air, sea, land, space, and cyber—and said that while China's capabilities don't outnumber America's in the region for now, it's possible they could overtake the United States' within the next five years.
But the sheer number of ships, missiles, planes, and people doesn't tell the whole story. What already gives the Chinese the advantage is geography.