F-35 Stealth Jet Still Has 871 Flaws!
F-35 Stealth Jet Still Has 871 Flaws Including Some "Potentially Serious Issues"
Bloomberg By Anthony Capaccio January 12, 2021.
Lockheed Martin Corp.'s F-35, the fighter jet already being flown by the U.S. and eight allies, remains marred by 871 software and hardware deficiencies that could undercut readiness, missions or maintenance, according to the Pentagon's testing office.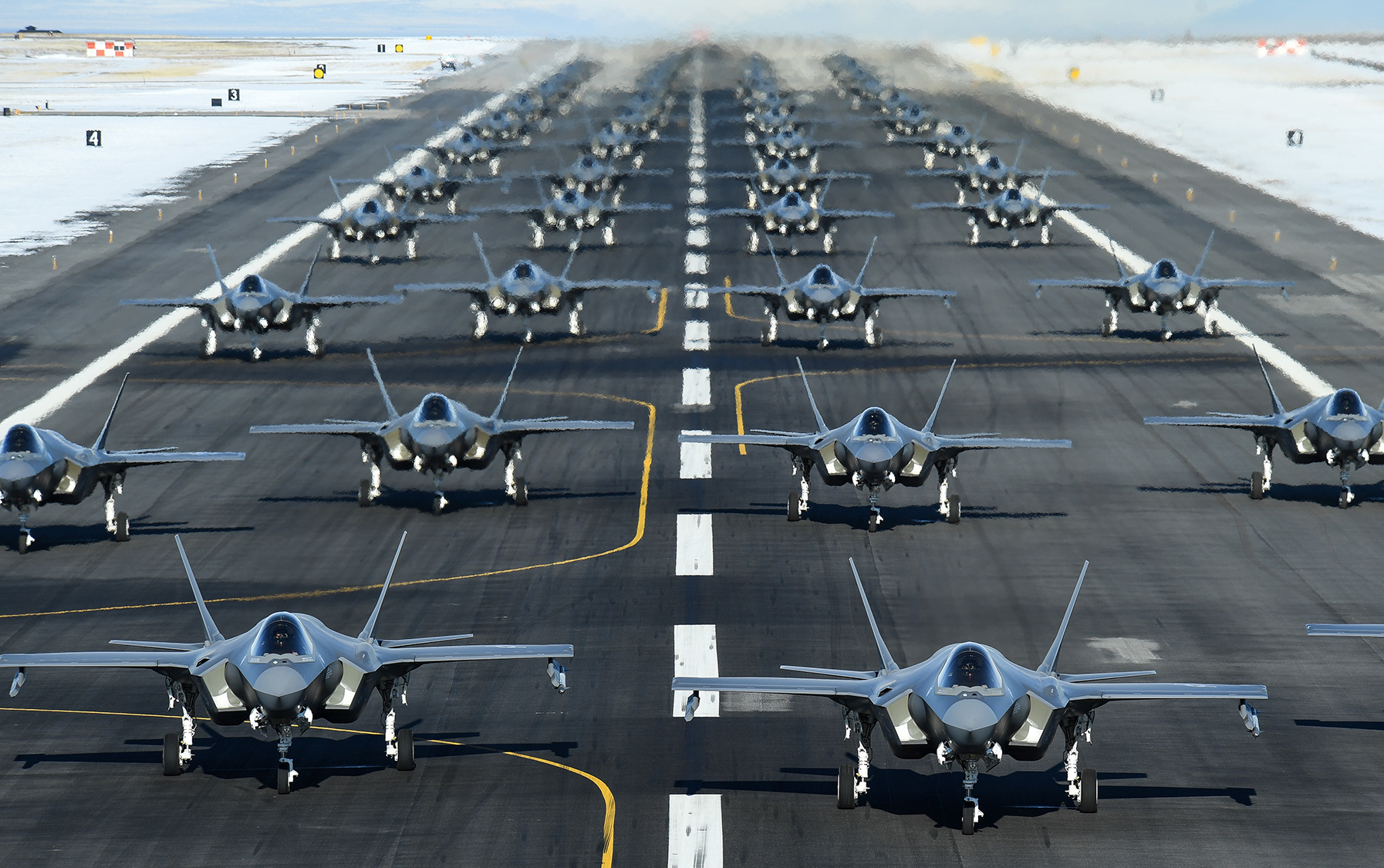 The Defense Department's costliest weapons system "continues to carry a large number of deficiencies, many of which were identified prior to" the development and demonstration phase, which ended in April 2018 with 941 flaws, Robert Behler, the director of operational testing, said in a new assessment obtained by Bloomberg News in advance of its publication.
Lockheed has delivered or is under contract for 970 aircraft of a potential 3,200 or more planes for the U.S. and other nations. The assessment outlining the seemingly intractable roster of flaws — it's down only two from the 873 that Behler reported last year — provides the incoming Biden administration with a primer on the $398 billion F-35 program that retains strong backing in Congress and from overseas purchasers despite its problems.
Aside from the technical flaws, the F-35 program faces a $10 billion shortfall in the Pentagon's planned budget for 2021 through 2025. The Trump administration's final budget blueprint calls for requesting $78 billion for research and development, jet procurement, operations and maintenance and military construction. But the Pentagon's independent cost analysis unit estimates $88 billion will be needed, according to a June 2020 analysis.
"The children of Ephraim, being armed and carrying bows, turned back in the day of battle" Psalm 78:9
More in ZeroHedge HERE and HERE
DefenceNews The Hidden Troubles of the F-35