Orwell's 1984 No Longer Reads Like Fiction
Orwell's 1984 no longer reads like fiction. It's the reality of our times
by Robert Bridge 28 Jun, 2019
70 years ago, the British writer George Orwell captured the essence of technology in its ability to shape our destinies in his seminal work, 1984. The tragedy of our times is that we have failed to heed his warning.
No matter how many times I read 1984, the feeling of total helplessness and despair that weaves itself throughout Orwell's masterpiece never fails to take me by surprise.
Although usually referred to as a 'dystopian futuristic novel', it is actually a horror story on a scale far greater than anything that has emerged from the minds of prolific writers like Stephen King or Dean Koontz. The reason is simple. The nightmare world that the protagonist Winston Smith inhabits, a place called Oceania, is all too easily imaginable. Man, as opposed to some imaginary clown or demon, is the evil monster.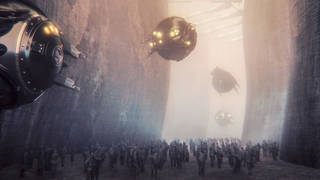 Just this week, Mark Zuckerberg's 'private company' agreed to give French authorities the "identification data" of Facebook users suspected of spreading 'hate speech' on the platform, in what would be an unprecedented move on the part of Silicon Valley.
'Hate speech' is precisely one of those delightfully vague, subjective terms with no real meaning that one would expect to find in the Newspeak style guide. Short of threatening the life of a person or persons, individuals should be free to criticize others without fear of reprisal, least of all from the state, which should be in the business of protecting free speech at all cost.
For full article: https://www.rt.com/op-ed/462924-george-orwell-1984-70/